---
Pelosi Explains "Crumbs" Statement [semi-satire]
Semi-News/Semi-Satire ^ | 4 Feb 2018 | John Semmens


Posted on 02/05/2018 9:53:34 AM PST by John Semmens

House Minority Leader Nancy Pelosi (D-Calif) defended her dismissal of the $1,000s in bonuses and tax cuts flowing to the middle class from the recently enacted Tax Cuts and Jobs Act as "crumbs."

Using herself as an example, Pelosi observed that "the pittances being received by members of the working classes are dwarfed by the hit I'm taking. By limiting the deductability of mortgage interest to only $10,000 on only an owner-occupied home, those of us who own multiple houses worth millions of dollars are losing far more than these commoners are gaining. My tax accountant tells me I'll have to pay an additional $100,000 or more in income taxes because of this. I'm maybe a hundred times worse off than the average Joe. So it is small comfort to me that ordinary folks are benefiting by a few thousand apiece because of this dumb tax cut."

The House Minority Leader is one of the richest members of Congress with a net worth estimated at over $190 million.

if you missed any of this week's other semi-news/semi-satire posts you can find them at...

https://azconservative.org/2018/02/03/opinions-split-on-memo-exposing-fbi-abuses/

---
TOPICS: Business/Economy; Government; Humor; Politics
KEYWORDS: crumbs; democrats; satire; taxes



---
To: John Semmens
"Crumbs Pelosi".....I like it...hope it sticks.
2
posted on
02/05/2018 9:55:09 AM PST
by
lgjhn23
(It's easy to be liberal when you're dumber than a box of rocks.)
---
To: John Semmens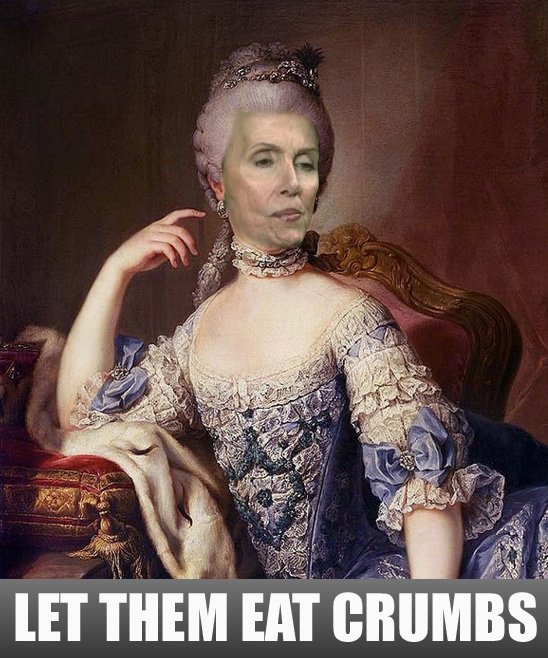 ---
To: John Semmens
I remember you saying a while ago the tax cuts were only helping the rich. Guess you were wrong again. We will send a waaambulance your way or you can just run to your safe space and pet your puppy for a week.
---
To: John Semmens

5
posted on
02/06/2018 7:06:11 AM PST
by
Vlad The Inhaler
(What the heck is "Rule 5" ?)
---
FreeRepublic.com is powered by software copyright 2000-2008 John Robinson